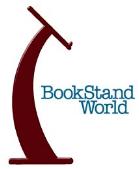 Home of the world's largest array of individually
handcrafted bookstands and lecterns
Proudly made in the USA


S&H prices vary because of the size of bookstands and lecterns and are listed individually along with the product cost.
Due to the recent increases in shipping costs we ship by US Postal Service which may take from 2 to 9 days depending on your location. If faster service is needed, please let us know and we can arrange shipment in any time frame you want including overnight.
Shipping costs listed are for the USA only. For estimate of international shipping, please use this email and list product(s) of your choice and we will respond with an estimate of shipping cost.