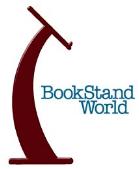 Home of the world's largest array of individually
handcrafted bookstands and lecterns
Proudly made in the USA


Return & Refund Policy
Your satisfaction is most important to us. Should you be dissatisfied with your purchase, we will refund your purchase price of the merchandise, not including packaging and shipping. Merchandise must be returned in salable condition, within 20 days of receiving the merchandise.
Returns are painless. Simply indicate the reason for your return and the action to be taken, such as replacement or refund and repack the merchandise in its original or similar packaging. For your security, please return package with an insured courier (DHL,UPS, Fed Ex or USPS etc.) and retain your receipt. Bookstand World is not responsible for items damaged or lost in transit.
Special order items and specially customized items are not returnable. We believe the above policy should give you great confidence in placing your trust and orders with Bookstand World.
The Parker Family